EuropeanConstitution.eu is a French non-profit organisation set up in March 2018.
Following the drafting of the first version of this Constitution, which was sent to a wide range of stakeholders around Europe in late January 2018 and subsequently published on Food for Thought, we realised that we needed a more accessible, interactive and sustainable platform to voice our message. This is how the idea of a dedicated organisation came about.
EuropeanConstitution.eu's purpose, officially stated in the French Official Journal, is to "promote the adoption of a European Constitution, European federalism, and integration within the European Union".
EuropeanConstitution.eu therefore carries out advocacy activities and provides, through this website, a clear online platform for a better understanding of what a European Constitution could look like. We are convinced that a European Constitution is necessary to build the robust and lasting foundation for a democratic, efficient and transparent European Union, and want to show citizens that this is not a remote and abstract concept. Here is an example of a Constitution we could adopt. It can be drafted, it can be read by all, and it can be easily understood.
This is democracy in action.
〜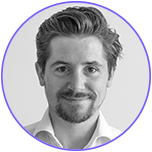 EuropeanConstitution.eu's founder and current president is Louis Drounau. Louis currently works for the United Nations in Nairobi, Kenya. Before that, he also worked for the UN in Côte d'Ivoire and New York, and, among others, with the European Commission on political affairs and with the Council of Europe on anti-money laundering activities.
Louis is a member of Volt Europa and contributes to its EU Reform team, in particular on issues of institutional and governance reform. He is also a founding member of the French collective Mieux voter which promotes Majority Judgment as a method of voting. You can find his opinions on his blog Food for Thought and follow him on Twitter at @Louis_Drounau.