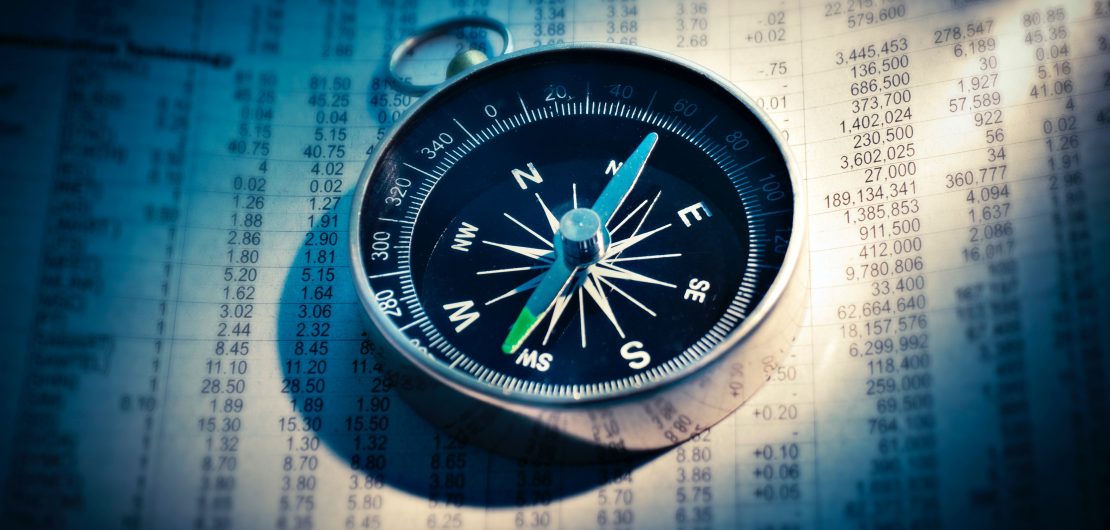 This section aims at addressing the most common and recurring questions about a federal Europe and a European Constitution. Among others, it deals with why we need these reforms, their consequences for countries and people, and details about the Constitution itself.
The need for reforms and a constitution
Why do we need to reform the EU?
Opinions greatly vary about the EU. Even though popular opinions are consistently more pro-European than political parties, recent years have been marked by a downturn in positive opinions: failure to efficiently solve crisis after crisis has made people increasingly unhappy about the European Union and its institutions, especially in relation to what it was supposed to accomplish. Often seeing their own situation deteriorate, people can no longer turn a blind eye to the fact that "shared prosperity" has not materialized for all.
This change in opinions has already had dire consequences – with a sharp return of nationalist and populist groups, most notably on the far right – and has led to the United Kingdom's decision to leave the Union.
Faced with this situation, we acknowledge the fact that the EU's way of working, its bodies and their prerogatives are not satisfactory. Back when the economy was growing in a more or less pleasing manner, it was easy to downplay governance issues, since most people were benefiting from the system, albeit at varying levels. Following the 2007 crisis, with slugging growth and increasing inequalities, we are hit hard with the fact that the system works for some and leaves many behind. This cannot be considered a working system, and a broken system must be changed.
Therefore, while the principles we promote were just as valid yesterday as they are today, the urgency of the situation has made a drastic change necessary and necessary now.
Can't we just leave the EU and get back to the good ol' days?
The "good ol' days", as we often picture them, are either gone – and there is no way to turn back time – or were completely imaginary to begin with. Technological advances, that have created challenges along with their opportunities, cannot be uninvented. And times when everything went well are the product of our imagination: every period had its own challenges, but it's easy to downplay them now.
This, however, is no cause for sadness. There is no reason not to be optimistic about the future: we will make change happen and we will see better days.
Technology has made the world more interconnected than it's ever been. And this is a profoundly good thing, and one that has characterized mankind for all of its history. It's simply happening faster now. Of course, there are downsides to this and a consequence has been increased competition for jobs and resources, precisely when automation is continuously reducing the manpower required for the production of goods and services.
Leaving the EU, reintroducing barriers for people and trade are a futile and dangerous step backward. Futile because closing yourself to others will not turn back the tide of social and technological change. Dangerous because, by closing yourself up, you are considering everyone else as, at best, a competitor or, at worse, an enemy. This runs directly against our values of solidarity, of celebrating diversity, and solving problems together. Unlike what nationalists would have you believe, life is not a zero-sum game and we can create more and create better when we join forces. This is why we come together as societies.
Finally, in a global system that favours the economically strong, European countries – all relatively small in population and territory, and with limited resources – are doomed to face increased competition from larger players and developing countries catching up with their potential. Instead of isolating ourselves and fighting among us, as we have done in the past, we would be better off staying united and designing new ways to work collectively and become a strong force for peace and justice on the world stage.
What kind of reforms do we need?
Even though not officially called as such, the current European Union is a confederation. An advanced form of confederation, yes, but still a confederation. Simply defined, a confederation is "union of sovereign states, united for common action". Since the members of a confederation retain their sovereignty, confederal institutions remain weak and confederal actions slow and inefficient.
Historically, confederations have always failed, either turning into federal models or disappearing entirely. There is no reason to think the same will not happen to the European Union, and the current efficiency of our institutions as well as rise in anti-EU movements are not reassuring.
As such, the EU, despite long-term growth for decades, has proved unable to successfully and efficiently deal with the economic crisis. Where most States in the world have reconnected with growth, we have moved from one crisis to the next, including the Greek crisis and related Euro crisis, the Brexit crisis, and now the continued threat of growing populism. All the while without satisfying economic or social progress. Instead of using these challenging to develop new solutions and greater solidarity, we have turned back to old recipes, bringing back borders and leaving States in need to fend for themselves.
Broadly speaking, there are three courses of action: the status quo, the dissolution of the EU, and moving forward with integration. The status quo has proved unable to deal with current challenges. Giving up and splitting the Union back into separate national entities is not a viable option, as it would leave us even more exposed to global competition and accelerate the race to the bottom that has afflicted citizens and workers across the Union. Our only solution is therefore to move forward, to move to a real federal model where people have full control of their institutions and where common institutions have the power to act for the benefit of all.
Such a model includes a strong bicameral legislature: our current EU Parliament would become a full-fledged lower house, representing the people with the power of legal initiative (meaning to prepare, discuss and adopt laws), and the Council would make way for a Senate where States would retain equal voting rights to balance the proportional representation of the Parliament. The EU Commission would be replaced by a cabinet of federal ministers, headed by a federal Prime Minister who would stem from Parliament and therefore be indirectly elected by the people.
Above this government, a directly-elected President would ensure the stability of the system, detached from party politics. A strong judiciary would complement the whole and ensure the respect of federal law.
This system draws from the American, German and Austrian models of federalism, one having proved its endurance and resilience, the others introducing welcome parliamentarianism.
A federal model will not only bring stability and efficiency to EU institutions but also bridge the current democratic gap by linking people directly with their institutions and representatives.
What is a constitution?
In simple terms, a constitution is the basic law of a country: it says who we are and creates the institutions we give to ourselves for the management of our public lives. All countries, in one way or another, have one. As such, a constitution is both a legal and political document.
A constitution must be clear and concise, so that it may be understood by all. A constitution must be limited in scope and flexible, so that we may adapt to changing times.
It is important to understand that a Constitution is not supposed to include all laws or provide for all situations. In the political house we inhabit, the constitution is the foundations, the walls, the roof. It provides a frame, but it does not fix the way the house will look like. Likewise, the constitution gives us the structure and the tools for our political system, but it does not forever decide of our laws. We first give ourselves a constitution to create institutions and then give ourselves the laws we think best. These laws will change with time, with social and technological changes, and as our opinions evolve.
Why should the EU have a constitution?
If we choose to move to a federal system, as we should, we must establish a robust and flexible basis for our institutions. One that creates stable and democratic institutions and provides for a new legal system. We therefore need a constitution.
This constitution will need to be clear, concise and limited in scope. And there lies one of the reasons the 2005 "Treaty for a European Constitution" was destined to fail. With its forty-four titles and sections and its four hundred and forty-eight articles, not only did it give everyone something to disagree with, but it tried too hard to set in stone the needless complexity of the current treaties, which, as we go along, have become more bloated and obscure. As the EU today, it was unreadable.
In any case, this proposal failed to provide true federal institutions and therefore cannot be the solution to today's problems. This is why we are proposing this European Constitution, so that it may serve as an example, so that we may see that this is not just fancy talk without content. We can devise clear and functioning institutions, simple enough to be explained to children, and robust enough so that they may stand the test of time. We can – and should – debate the merits of this text and amend it, but we cannot pretend it's not there and that an EU constitution isn't possible.
How we can achieve these reforms
When would these reforms take place?
Drastic changes to institutions are not easily brought. People are often attached to their situation and tend to be risk- and change-averse. In this case, the change induced in all European countries by a constitution and federalism will indeed be substantial.
As a first step, the EU could implement so-called "same-treaty reform", which can improve governance without the need for a new treaty. But make no mistake about this: we will need a qualitative change. Sooner or later, we will need to change the system itself.
Therefore, the calendar of these reforms is actually less reliant on the content and scope of the reforms than on our willingness to adopt them. If a strong majority of the Union's population was today in favour of new institutions, the change could be completed in a relatively short time.
As required by a democratic approach, these institutional changes should not be imposed against the will of the people. On the contrary, we need to discuss the current situation, the way to improve it, and convince people of the necessity of change and of the validity of federalism and of this constitution.
This will take time and effort but remember that nothing less than our future is at stake.
Wait, so my country is no longer going to be a country?!
If by "country" you mean "sovereign political entity", that is correct. Let's not shy away from the truth: once the EU becomes a federation, EU countries – by definition – will no longer be sovereign entities. There is no reason to try and hide this; it is important and a change for the better.
We argue, however, that our countries already no longer are sovereign entities. A growing corpus of EU law, strengthened standards of international law, and increasing powerful multinational companies have all contributed to slowly eroding the power of national institutions. So, regardless of federalism, our nation-States are already not the independent entities we believe they are. And, at least in the first two cases, for good reasons: both EU law and international law have contributed to harmonising practices and norms – from humanitarian principles to health and trade regulations.
Furthermore, this is no "loss of sovereignty" but instead a "transfer of sovereignty". While this may seem like a frail nuance, it is actually a major element. Sovereignty is the ability of a people to decide for itself. By coming together at the EU level, Europeans are not losing any of their sovereignty, they are simply choosing to place part of their decision-making at a higher level. So not only is that decision-making power not lost, but it will actually be reinforced compared to current EU institutions, since people will directly elect their representatives and have transparent, responsive and accountable institutions. Speaking as one, the EU will also have a stronger voice on the global stage, meaning once again regaining part of our sovereignty.
Think of your current nation-State: you have local elected officials that you share with your neighbours, regional elected officials that you share with people in nearby cities, and finally national elected officials that you share with the nation as a whole. All these officials represent you and work for you at different levels, only on different tasks. Creating a federal EU will not take power from you, it will simply allow you to choose your representatives for EU-level matters. Overall, it's nothing really new: it's the same system that you already have at the national level but extended to the EU level for all matters that concern the EU as a whole – just like some matters concern your country as a whole, and not just your local community.
And, of course, you can still chant your national anthem and wave your flag, we're all happy about that.
Why do you want Brussels to govern everything?
We certainly do not want Brussels to govern everything. Federalism is a very flexible system: you may decide to have a strong and powerful central system, or you may decide to have a small and loose central system. The one element that matters for federalism is the actual ability to decide, instead of being stuck with unanimity.
A core principle is that of subsidiarity. Subsidiarity means that each level of government focuses on its own attributions. Let's take an example. In a given country, a municipality may decide on the development of local infrastructure and a region on the management of schools or hospitals in its territory, while the national government sets norms and regulations that ensure a certain degree of harmonisation across the country. For instance, the building and maintenance of roads will be decided at the local level but the speed limit will be the same at the country level.
So it goes with the European level. Matters that concern the local, regional and State levels will remain decided at these levels. EU institutions will focus, as they try ineffectively to do today, on harmonising wherever necessary, and on deciding Europe-wide matters. It would, for instance, ensure that criminals cannot go hide in other countries, properly fight against tax evasion, and make sure that we all enjoy social protection.
Even more importantly: European institutions will do what you want them to do. You will vote for your representatives and finally be able to have a direct and decisive influence on what is decided at the European level. That's power back to you.
So other countries will be able to impose their ideas on us?
Not really, no.
This goes back to the way democracy works: we all decide together. We may disagree, but it's still a joint decision. At heart, democracy is a way to peacefully management disagreements for public affairs.
When you vote for your President or Prime Minister, sometimes your candidate wins, sometimes he loses. You don't get your way all the time but that's part of the game. As such, democracy is not about all agreeing on the same thing, it's about managing disagreements.
Usually, within a country, regions are not directly opposing one another: people from other regions may share your opinions, while people from your own region may disagree with you. Likewise, as a centrist Croatian, you may vote like a similar-minded Lithuanian or Portuguese, and disagree with someone from your own country. Therefore, decisions made by democratically-elected members of Parliament will not be "another country imposing its ideas" but the result of a popular decision.
Interestingly enough, the current system, where decisions are taken by national governments on the European Council, directly leads to bigger and stronger countries often imposing their ideas and views on smaller ones. As such, countries such as Germany and France are more likely to have their proposals adopted than others, such as Malta or Cyprus, leading to a harmful lack of democratic legitimacy. Furthermore, practices like the one-year rotating presidency entrench a permanent instability and prevent the development of any meaningful institutional memory and long-term decision-making.
The continued emphasis on austerity measures at the EU level is a classic example, where a small number of powerful decision-makers were able to impose unpopular and undemocratic decisions on weaker governments. With this system, it is no surprise that some countries feel like the deck is stacked against them and refuse to play along with community decisions.
I live in a big State, what is that going to do for me? Why should I bow down to small States?
Although they may have their own internal issues, larger States are the ones that have benefited the most from the current EU governance system, where their larger demography and economic size gave them a clear edge.
However, just like richer regions have a strong interest in joining others in a national framework, richer countries have a strong interest in joining others in a European framework. This, obviously, was already one of the reasons for joining the EU in the first place.
While all states will have equal voting rights in the Senate we envisage, more populous States will have more voting power in Parliament – as is already the case and as is consistent with democratic requirements.
Overall, larger States stand to win from more integration, increased access to the common market, and less undue competition from small States – for instance States that played on lack of unanimity to maintain unfair taxation practices.
I live in a small State, what is that going to do for me? Why should I get swallowed up by big States?
Smaller States, or States with smaller populations or economies, currently benefit greatly from access to a huge common market, but often lose out on the governance system, where they cannot impose their ideas the way big States do. Of course, they can resort to a form of veto power but may still be constrained to accept proposals they do not approve.
Therefore, while they will have fewer representatives in Parliament than more populous States, they will actually have more representatives per capita in Parliament and equal voting rights in the Senate. Furthermore, a transparent and democratic system where prerogatives are clearly defined will leave little room for the type of arm-twisting that current EU politics favour.
Overall, just like national institutions already allow big and small cities, and big and small regions, to coexist in a mutually-beneficial manner within a national framework, robust and sounds federal institutions will allow big and small States to coexist and all gain from their belonging to a stronger Union.
The EU is already very bureaucratic, why do you want to add another level of institutions?
As you have probably realised by now, the EU we envisage will not create a new layer of institutions.
By changing the current system, it will replace existing confederal institutions with federal ones. More importantly, it will replace undemocratic, unreadable and unaccountable institutions with democratic, transparent and accountable ones.
As a result, not only is this not making the EU more bureaucratic than it is, but instead it is actively simplifying and clarifying EU institutions. Think about it: is it be more efficient to have a government preparing laws for Congress to adopt, or to have an unelected body develop legislation that twenty-eight independent countries must agree upon? Here is a hint: do you think your country is more efficient at decision-making with its current government or if all its departments or regions had to all agree prior to taking any kind of action? Which system is the most likely to get blocked and only agree on marginal proposals and minimum common denominators?
We're just too different, we won't agree on anything; how can this work?
People do not make countries; countries make people.
What does this mean? It means that the countries we know and love were not somehow destined to be the way they are. They grew out of complicated histories and brought all sorts of people together. These people learned to live together and are now mostly happy about it. For instance, the French region of Aquitaine was part of England for centuries; Navarre used to a part of France and is now a part of Spain; Czechs and Slovaks live in different countries but used to share one; Poles and Lithuanians joined their countries before they were split us again; and Belgians are proud of their national identity, yet have only been independent from the Netherlands for less than two hundred years. History brought surprises, wars, and complications, but we learned to like the people we live with.
Likewise, there is no predetermination that says we must remain separate countries: we can choose to come together and form a united, federal country. We only need to want it and make it happen.
We already have a long common history, common values, mixed influences and cross-border identities. We're not so different as nationalists and so-called patriots would have you believe. Millions of Europeans already cross borders on a daily basis for work, for travels, for life. And millions, from all corners of the Union, already support more integration.
To be sure, the EU has regional differences, local cultures and preferences, but the same can already be said about our countries. People do not live in the same way in alpine Munich and low-lying Hamburg, in Mediterranean Marseille and Northern Lille, in industrial Milan and sun-baked Palermo, in Malmö and Stockholm, in Athens and on the Greek islands. We know these differences, sometimes make fun of them, sometimes celebrate them, and overall cherish them.
Coming together as one federal country will not erase our differences; it will not make us less who we are. It will make us more able to control our common institutions, in full respect for our diversity.
On the contrary, coming together will make us stronger and less vulnerable to those who play on our disunion for their benefit. With the rise of populist and anti-democratic regimes worldwide, we will be better placed to promote our common values and support like-minded countries. United we stand.
But what if some people still oppose the idea? It doesn't seem fair to impose it on them.
This goes back to democratic principles. A sound democracy works on the will of the majority, with solid protections for the rights of the minority. For major changes, you may ask for a qualified majority, but the principle stays the same: not everyone is required to agree. This is already the case for the officials we elect, for the laws we pass, or for Eurovision songs we choose.
And, indeed, with a sufficiently large group of people, not everyone will ever agree one a single proposal. It doesn't make it unfair to adopt the proposal nonetheless; it is simply the way communities make decisions.
We can, however, recognise that some countries may not want to move forward, while others do. This is the idea behind a "two-track Europe", where the ones willing to proceed with political integration do so, while others stay behind. This is a possibility and not incompatible with a federal system. As we have said, we do not wish to impose this system, but to convince people of the need for this change and soundness of this proposal.
Questions on content
In my country, I have rights; how can I be sure they are protected under this Constitution?
What are the responsibilities of the citizen?
What are the institutions contained in the Constitution?
How do we know who does what?
Can a federal government be overthrown? Can officials be removed from Office?
How do we ensure democracy?
How do we ensure accountability? How do we ensure transparency?
How do we ensure honesty?
How do federal elections work?
Who can vote in federal elections?
What is the majority judgment proposed for elections?
What is that complicated parliamentary election? I thought majority judgment was the best...
If this is supposed to be a democracy, why can I not vote for my Prime Minister?
Why is voting compulsory?
So, overall, how do elections differ from current European elections?
Who can become a federal elected official?
I am 80; why can I not run for elections? That's doesn't seem fair.
How much do federal officials earn?
How would we pass laws?
What are the powers at the federal and State levels?
What does it say about accession to and secession within or from the Union?
Where are the other institutions? Where is the Central Bank?
How can we change the Constitution?
When does it enter into force?
Last points